Volunteers Week 1 - 7 June 2022
31st May 2022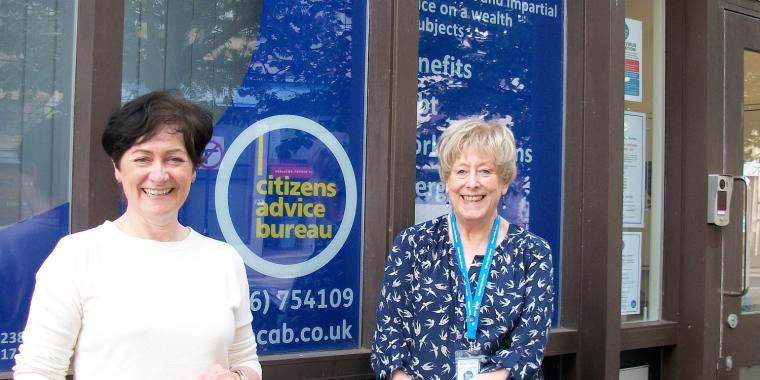 Airdrie Citizens Advice Bureau has thanked the volunteers who help run the service.
Speaking at the beginning of national Volunteer Week (which runs from 1-7 June) Airdrie CAB CEO Elaine Tocock said,
"This is Volunteer Week. So, I want to say a big thank you to our wonderful volunteers who are currently working here alongside our paid staff team. They are worth their weight in gold and we simply couldn't run the CAB without them.
"Every day our advisers help people deal with problems from debt and money worries to housing, legal and consumer issues. There are important things we can do for these people, like checking to see if they're entitled to any additional income that they don't know about, or perhaps reducing their debts by talking to any creditors, or advising them about their rights in terms of wages or benefits.
"Our team is simply fantastic so I want to thank them very much for their time and effort."
Margaret, who has volunteered at the CAB for 14 years, said,
"I really love volunteering here. There's a great team atmosphere and the work is extremely rewarding. You get to change peoples' lives, and help people right here in our community. Being a CAB volunteer is also a great thing to have on your CV as well."
Pictured top are Volunteer Coordinator Amy and long serving adviser and charity trustee Margaret.