Visit to CAB by Graham Simpson MSP
27th July 2022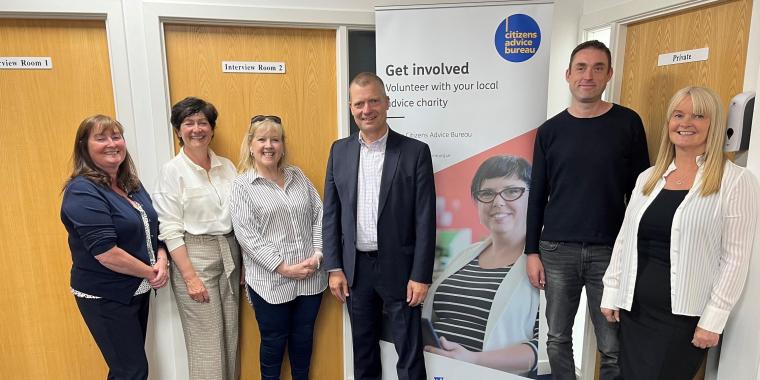 Airdrie Citizens Advice Bureau (CAB) recently welcomed Graham Simpson MSP for Central Scotland, who dropped into the advice centre in Stirling Street to meet the team and gain an overview of our invaluble work.
Airdrie CEO Elaine Tocock commented:
"Thank you to Graham for taking the time to come and visit us. It was great to meet him and provide an overview of the work we do and chat about the issues residents are facing".