Unaffordable Energy Bills
28th August 2023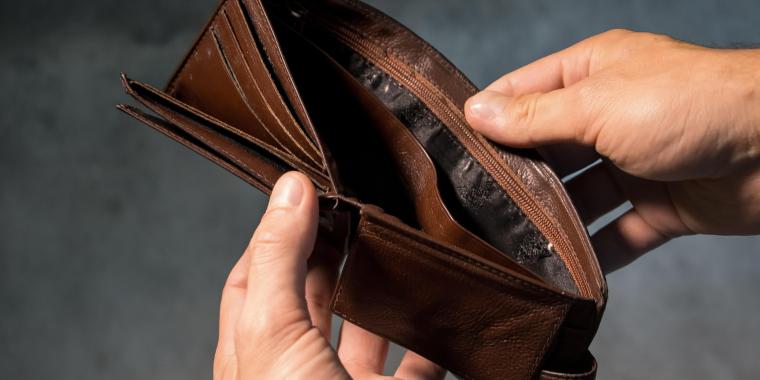 Unaffordable energy bills are pushing people into a Debt Trap
by David Hilferty, CAS Director of Impact.
This article was first published in The Herald on 26 August 2023.
Yesterday's announcement of a cut in the energy price cap might lead you to believe that the cost of living crisis is easing. But I'm afraid that isn't the case.
The truth is that bills are still much higher than they were a few years ago. The price cap was £1,138 in the summer of 2021. By this winter it'll be £1,923. And in the interim we've seen soaring inflation and rising interest rates, which have really reduced people's ability to cope.
I know this because on Thursday we published our latest Cost of Living Analysis (COLA). These are quarterly reports we compile based on the cases the Scottish CAB network has seen in each three-month period, so they provide a rolling picture of the real human impact of the cost of living crisis. This is useful not just for us but for governments and other policymakers. It's the only consistent tracking data of how the crisis is affecting people at day-to-day level in Scotland.
Our hope is that, by showing the real lived experience of people at the sharp end, this can help persuade policymakers to pull whatever levers they can to address the crisis.
Our latest COLA report, covering the last three months, shows that too many households are in financial trouble and that months of un-affordable energy bills are creating a debt trap for consumers across the country.
There's a clear link between people seeking advice on utilities and needing help with debt. Around a third of people who sought our advice around utilities this last quarter also needed our advice on another issue, with a quarter of those people seeking advice on debt.
The report also shows an overlap between people seeking advice around food insecurity and needing further advice on utilities.
Many households have turned to debt in the past year to cover their essential costs – i.e. food, energy and housing payments. However, with interest rates having increased significantly in the past year, new lines of credit may have been more expensive.
This is what creates the debt trap: peoples' income isn't enough to cover their essential outgoings, so they turn to credit just to pay their bills, and then see the cost of their outgoings go up due to expensive debt repayments. This happens month after month after month, with the debt accumulating each time.
And remember this data I'm talking about covers just the last few months – the summer, when energy usage tends to be lower. If people are facing these challenges now, think how much harder things will be as we head into the autumn and winter.
So it would be short-sighted and mistaken to think that the energy crisis is over. The inadequacy of the price cap has been exposed as many households face higher costs this winter despite the cap falling.
The message of our latest COLA report is very stark. People need more help to pay their bills, and without it they are getting into more and more debt just to get by. Governments, Ofgem and the energy companies themselves need to take heed of what we are telling them, and act.
Otherwise the legacy of the cost of living crisis will be a large proportion of our population facing years of un-manageable debt.