Still using old 2G or 3G phones?
19th June 2023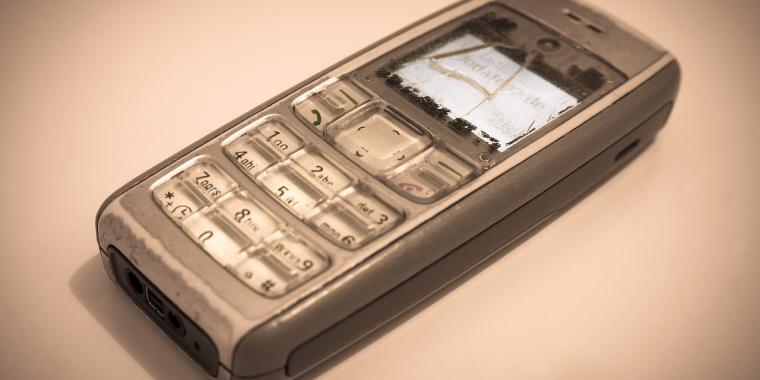 Still using old 2G or 3G phones? The clock is ticking....
by Kyle Scott, CAS Strong Communities team.
This article was first published in the Herald on 10 June 2023.
We've been accessing the internet via our mobiles since 1996, when the Nokia 9000 Communicator hit the market and was regarded as the world's first ever internet-enabled smartphone. More akin to a small laptop than the smartphones we use today, with a clam-shell design that opened to a full keyboard, it had functions to access emails, fax, internet browsing and business applications at a respectable (at the time) internet speed of 9.6 kbit/s.
This landmark era of mobile internet was made possible by the advent of 1G and 2G technology, which was quickly deemed insufficient through the 2000s, as mobile phone technology developed at a pace which would have guaranteed whiplash, and more people were accessing the internet via their mobile phone.
Mobile phones began using 3G technology in the early 2000s, when networks developing mobile internet services allowed consumers to stream media. While this was revolutionary technology at the time, 2G and 3G services are now considered obsolete by the UK's mobile network operators, who do not intend to offer 2G and 3G mobile networks past 2033.
As consumers we now live in an era of 4G and 5G connections and providers are deploying these connections throughout the UK. The switch-off of 2G and 3G services is intended to free up connectivity infrastructure for the use of 4G and 5G networks. This will mean access to faster and more reliable services for consumers.
While most of us already use devices with the capacity for accessing 4G and 5G networks, there is a significant chunk of the population who are still using devices reliant upon 2G and 3G networks. Indeed, mobile providers estimate that up to 5.5 million UK consumers could still be using 2G and 3G devices.
Major mobile network operators will begin switching off their 3G networks throughout 2023 and 2024 alongside work to upgrade mobile connectivity to 4G and 5G in parts of the UK that don't have these connections yet. This means older devices that don't have the capabilities to access 4G and 5G will need replaced if you want to continue to be able to access the internet.
Ofcom's research suggests that older consumers are more likely to be impacted by this switch-off, with 10% of people over the age of 45 having a device that is more than 10 years old. Likewise, consumers on Pay as You Go and pay-monthly plans will be affected if they have an older device and Ofcom estimates that a higher proportion of these consumers are financially vulnerable or have an impacting or limiting health condition.
Consumers need to be treated fairly and the 2G/3G switch-off is no exception as people still need to access essential services during this process. We expect providers to fully protect and support vulnerable consumers throughout the switch-off process. We will be keeping an ear to the ground and - if we hear differently - taking these concerns to providers and to Ofcom.
If you think you might be impacted by this change the Citizens Advice network can help, as can your own provider. So get in touch so you don't end up feeling like you're back in the pre-mobile internet days of the '90s.