11th June 2018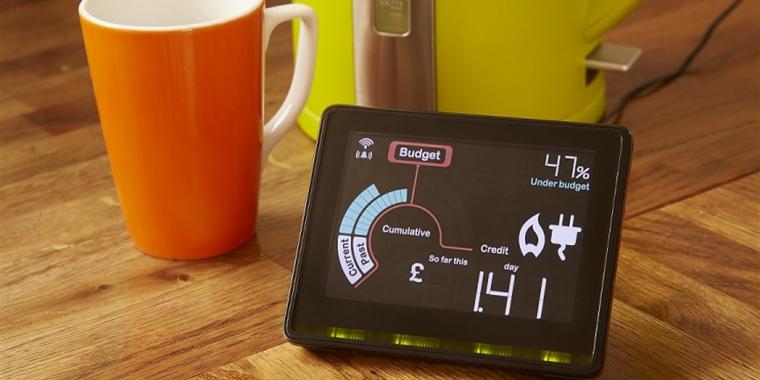 As of the 30th June 2017, there were 6.66 million Smart meters operating in households across the country. These meters are primarily offered by larger Energy Suppliers but some of the smaller providers will also offer their own Smart Meter.
There are a lot of households reaping the benefits of a Smart meter.
With your Smart meter you are supplied with an in-home display (IHD). This is an easy to understand, digital device that can be kept anywhere in the home and moved around from room to room. It shows you in pounds and pence how much energy you are using – as you use it. This makes it much easier to keep control of your energy usage, you will identify situations where you're using a lot of energy and might want to make changes to reduce it.
There should be no need to have Energy Suppliers coming to your home to access your meter to take readings as all relevant information can be obtained remotely by your supplier.
Your meter reading will be sent straight to your supplier on a regular basis. This makes for more accurate bills instead of estimated ones.
You need to be aware when switching, particularly if you're switching from a large supplier to a small supplier, that the technology may not be compatible and the Smart Meter could revert back to a traditional meter. There is no disruption to supply but the Smart functions may be lost on the in-home display and you will have to resume to providing your meters readings.
As a result of Local Publicity and our Social Media presence which has raised public awareness of Smart Meters there have been a number of requests by local groups for one of the Bureau's Energy advisers to hold a clinic in their area to help them understand the whole issue to and assist with making any changes or switches should they choose to do so.
We would be delighted to come out to any groups/organisations who would like an informal presentation and have any questions answered in person.
We also provide home visits for anyone who would like more information but are unable to visit a bureau.
Please feel free to Contact Airdrie Citizens Advice Bureau to see one of our Energy Advisers if you would like any further information on Smart Meters or assistance with switching or if you have any other questions.