Scotland's Armed Services Community
14th March 2023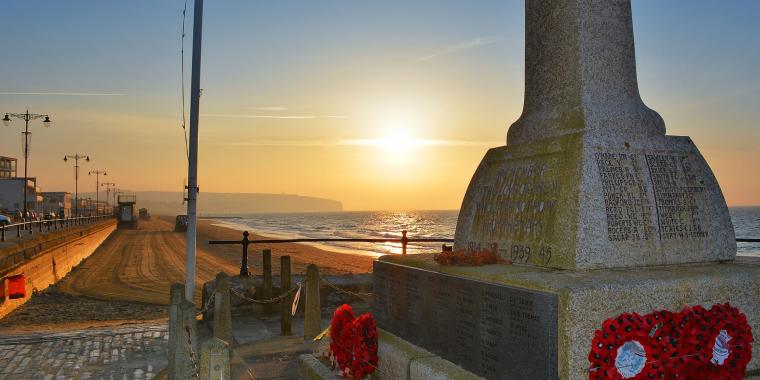 A community whose needs we should never forget
by Tony Kenmuir, CAS Lead Project Manager.
This article was first published in the Herald on 11 March 2023.
We've been writing in this column recently about how particular groups are faring during the cost of living crisis. There's one other group that I'd like to highlight, and that's Scotland's armed services community.
Many live independently without the need of advice of course but for some, specialist support is needed – and this is where our Armed Services Advice Project (ASAP} comes in.
Established in 2010, ASAP has given nearly 120,000 pieces of advice to over 21,500 people in Scotland – not just veterans but also those currently serving and their loved ones. Our funding from Poppyscotland and other military charities has allowed us to advise these clients on issues such as income maximisation, benefits and managing debt.
Giving advice may not sound like much, but some of the cases we see involve people in real distress. Our help can often unlock some extra cash that enables them to get a home, or heat their home, or take a taxi to a medical appointment rather than struggling with public transport. One veteran, who was able to access a new mobility car with our advisor Rosie's help, recently told us, 'It has literally changed my family's life.'
Now it's true that the cost of living crisis is impacting everyone, not just armed service personnel. So why is ASAP necessary?
Although veterans and those in the Armed Services face many of the same problems as civilians, many of them do need specialist help. If you're not used to it, navigating the benefits system and understanding what support is available can be difficult, and there's a lot of conflicting information out there. A huge proportion of our project's advice involves figuring out what you are entitled to, as well as support you with applying for benefits and managing your money.
Homelessness Network Scotland reports that veterans face unique challenges in housing, both because of their lack of experience living outside the military world, and a lack of local connection caused by the Army lifestyle. Local advice for local people is something we foster at Citizen's Advice and matching those in need with a regional ASAP Adviser makes a huge difference to our service users. 'Without help from Audrey our ASAP representative, I think maybe I'd be homeless or possibly dead,' one veteran recently told us.
The military culture of pride and self-reliance also has a huge impact, especially when it comes to mental health. A report by Forces in Mind Trust found that veterans were likely to withdraw from non-specific health services, despite facing the fact they tend to face significant health challenges.
Why? One of our service-users said it best. 'Having an adviser who really listened to me and understood how my c-PTSD impacts on my health was a game-changer.' A veteran who we advised on housing told us. 'She made me feel like a valued member of society again and I haven't felt like that in a long time.' Transitioning to civilian life can feel really isolating, so for some members of the armed services community, just being able to have a conversation with someone who understands what they've been through makes all the difference.
Like all CAB services, ASAP is free, impartial and confidential. You can access our help through any Scottish CAB or at www.adviceasap.org.uk.