2nd February 2023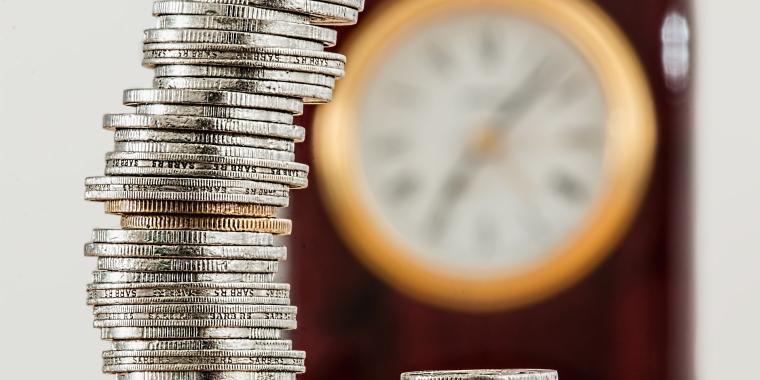 Don't let pension hits scare you into a scam
28 January 2023
Ouch!
Like many who have dared to glance at their pension statement lately, that was my reaction to the bottom line 'hit' caused by recent stress in the investment markets. Add to this the increasing cost of living and you could be forgiven for a kneejerk change of strategy when it comes to investing for your retirement. The Pension and Lifetime Savings Association (PLSA), for example, has recently updated its Retirement Living Standards to reflect the fact that retirees aiming to achieve a basic standard of living have seen an 18% increase in living costs in 2022.
Pensions are, of course, long-term investments and pension savers are generally well advised not to react hastily to shocks, "seek professional advice", and "ride out the storm".
Wise words, but the harsh reality is that the sense of almost constant crisis in recent years is creating opportunity for scammers to feed-off our anxieties and get us to hand over our hard-earned for the promise of better, more immediate returns – returns that are never realised.
These scammers are agile, adjusting their techniques as market conditions change. For example, 'cold calling' about pensions was banned in the UK in 2019 but in June 2022 the Pensions Regulator warned that the ban is being by-passed by scammers initially making contact from outside the UK. Scammers are increasingly targeting people aged 55 and above to get them to invest their retirement savings into scam investments and generating high fees through unsuitable advice.
The reality is that once a scammer has their money the chance of recovery is at best slim. Pension scam victims lose an average of £75,000.
Our Pension Wise team at Citizens Advice Scotland talks to people every day about scams and many tell us they are scams savvy. "I know if something is too good to be true" they say, but the point is that the scammers are very good at making their pitch sound true, gaining the trust and confidence of their victims.
So, how best keep theses wolves from your door? The Financial Conduct Authority's ScamSmart campaign sets out 4 easy steps; reject unexpected offers, check who you're dealing with, don't be rushed or pressured, get impartial information or advice.
If you're over 50 and have a defined contribution pension, Pension Wise, a service from MoneyHelper, offers free and impartial guidance appointments to talk you through your retirement options so that you can make an informed and decision about using your pension savings.
The Pension Wise appointment is a conversation between you and a fully trained Pension Wise Guidance Specialist and lasts between 45 to 60 minutes. You'll get personal guidance on your pension options, tailored to your own circumstances, how each option can affect your tax and benefits, and how to shop around and avoid scams.
You will get a summary of the pension options and next steps you need to take after your appointment.
Appointments are available over the telephone or in person at Citizens Advice Bureaux across Scotland, and you can call 0800 138 3944 to book an appointment.
The last year or so may have seen a hit to your investment, but don't let that scare you into a scam and get the guidance you need to secure your retirement.
-------
Ed Owens is the lead for the Pension Wise project at Citizens Advice Scotland. The article first appeared in the Saturday 28 January edition of the Herald eking advice on average were over £4,200 better off."