Paying for Water and Sewerage
18th February 2018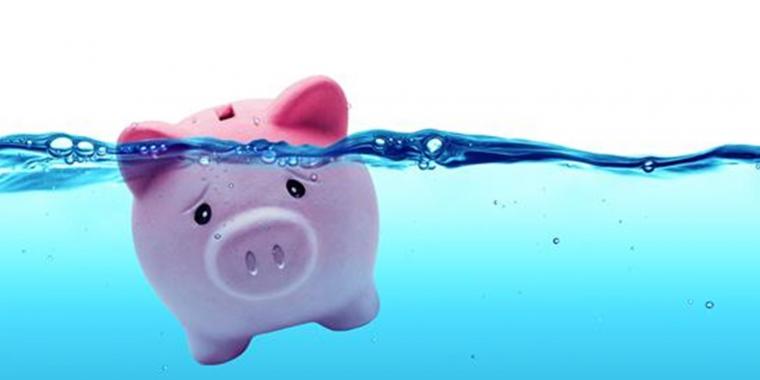 Written by Vanessa Lough
As those annual Council Tax Bills will soon be arriving through the letterbox we thought we would provide an update on water and sewerage payment. We see a number of clients seeking advice with council tax debt relating to non-payment of water and sewerage.
Council Tax is based on the property band of your home with an additional charge for water and sewerage.
Water and waste water collection (sewerage) is provided by Scottish Water who charge local authorities for their service. Local authorities then pass on the charges for water and sewerage along with council tax which every householder is required to pay.
The charges for the new financial year have increased by 1.6% which is approximately £6.00 per year for the average household as shown in the table below.
Council
Tax
Band
Water
Supply
Waste
Water
Collection
Combined
Services
Change in
Combined Bill
from 17/18
A
£ 134.94
£ 156.66
£ 291.60
£ 4.56
B
£ 157.43
£ 182.77
£ 340.20
£ 5.32
C
£ 179.92
£ 208.88
£ 388.80
£ 6.08
D
£ 202.41
£ 234.99
£ 437.40
£ 6.84
E
£ 247.39
£ 287.21
£ 534.60
£ 8.36
F
£ 292.37
£ 339.43
£ 631.80
£ 9.88
G
£ 337.35
£ 391.65
£ 729.00
£ 11.40
H
£ 404.82
£ 469.98
£ 874.80
£ 13.68
Water & Sewerage Charges from 1 April 2018 to 31 March 2019 Source: Scottish Water
Council Tax Reduction
Many people on a low income receive assistance by means of the national Council Tax Reduction scheme to help with paying council tax. The amount of reduction varies according to individual circumstances but can be up to 100%.
Householders who receive a Council Tax Reduction will automatically receive a reduction from their Water and Sewerage bill. The maximum amount of reduction however is 25%.
If you receive a 100% Council Tax Reduction you are required to pay 75% for Water and Sewerage.
A recent survey[1] carried out by Perth CAB, using data from Bureaux across 11 local authorities across Scotland including Airdrie Bureau, found only 32% of those in receipt of a Council Tax Reduction were aware of their liability for Water & Sewerage charges.
A significant number of householders in receipt of Housing Benefit and Council Tax Reduction simply ignore their council tax notification and accrue debt as they assume it is not applicable to them.
Water & Sewerage Debt
Your council tax bill will clearly outline the annual amount due for water & sewerage and should be paid on or before the due date to avoid penalties.
Although, there is no danger of having your water supply disconnected, local authorities are empowered to treat water and sewerage debt like any other council tax debt and will take steps to recover what is owed.
If the bill is not paid, the Council will send out a reminder within seven days, advising you of the amount owed with a payment deadline.
If no action is taken, a 10% additional charge which will be added to your bill and legal action to recover the debt will normally be taken. You may then receive notice from a Sheriff Officer seeking enforcement action.
Legal action can include arresting your bank or building society account, arresting your wages, taking deductions from your benefits or petitioning the court for sequestration which could lead to repossession of your house.
Problems paying?
If you are having problems paying your Council Tax Bill, it is essential to engage with the Council as soon as possible to avoid legal action.
You can contact or call into the Bureau and an Adviser will liaise with you and the council to help set up an affordable repayment plan allowing you to pay by instalments. They will also assist you with any other debts you may have and check to see you are getting all the financial help that you may be entitled to.
You can also contact the Council Tax Office directly on 01698 403210 or call into your local First Stop Shop to advise them you are having a problem paying.
Additional Support Register
Scottish Water keep a confidential Additional Support Register for customers with additional needs in the event of a disruption to your water supply. This may include the elderly, those with a disability or medical condition or customers with young children requiring a constant supply of water. You can register your details, free of charge with Scottish Water by contacting 0800 0778 778 or can complete an online form:
http://www.scottishwater.co.uk/contact-us/our-promise-to-you/additional-support/additional-support-form-2
Further information
For further advice and information why not come in and see us or call:
Airdrie Citizens Advice Bureau reception on 01236 754109
https://www.citizensadvice.org.uk/scotland/consumer/water/water-and-sewerage-s/paying-for-water-and-sewerage-in-scotland-s/
https://www.northlanarkshire.gov.uk/index.aspx?articleid=8089 (Paying council tax)
http://www.scottishwater.co.uk/you-and-your-home
Our special thanks to all those who participated in the Water & Sewerage Charges Survey
[1] http://www.perthcab.org.uk/citizensadvice/wp-content/uploads/2014/06/Faucets-of-Knowledge-final-report.pdf