26th June 2023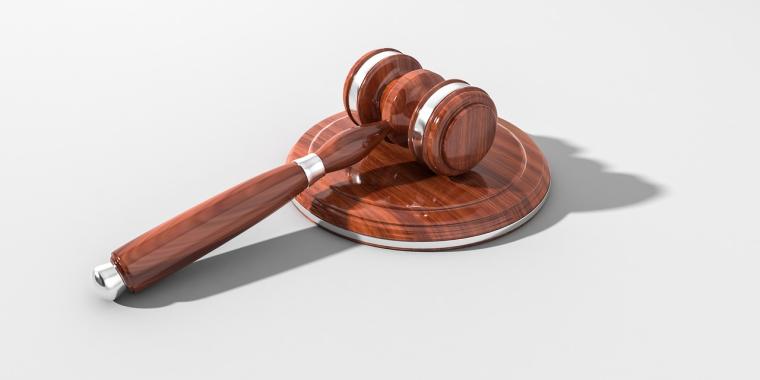 Many of us are familiar with hit US show 'Better Call Saul', following fictional lawyer Jimmy McGill as he transforms into the morally dubious Saul Goodman. Alongside Saul, and his many rival law firms, our TV courtrooms are served by a host of lawyers and legal firms – from Rumpole to Aly McBeal - but who would you call if you had a legal problem?
It's a question many of us face in real life – perhaps to resolve a problem with neighbours, go through a divorce or fight eviction, dealing with debts in court, or unfair treatment at work. Scottish Government figures show that, between 2016-2019, around 28% of us experienced a civil legal problem – that is over 1.2 million civil justice issues across Scotland.
Only a small percentage of these problems reach court or tribunal each year. Some will luckily be resolved earlier: advice and support from citizens advice bureaux and our online advice site helps tens of thousands of people every year with their legal issues. Experienced advisors provide a wraparound service to help with any problem you may bring – and when more specialist support is required, they'll advise you to seek the services of a legal professional.
Unfortunately, for many this is not as straightforward as it should be, especially in times of distress and worry. Research suggests a significant number of people have experienced a problem they felt could have benefitted from a solicitor's advice or involvement but didn't use one. Concerns about cost is a common reason given for not seeking advice from a solicitor – perhaps unsurprising in a cost-of-living crisis, and many people may have missed out on legal support altogether.
Of those who did use a solicitor in our research, a third felt they lacked information beforehand about which to choose or whether they would charge reasonable fees. People tended to rely on word-of-mouth recommendations or use a solicitor provided through their union. People struggle to make informed choices in the Scottish legal services market, and overall consumer confidence in the sector has decreased since 2020 when we carried out similar research.
A Bill progressing through the Scottish Parliament aims to address some of these issues. By changing the way legal professionals are regulated and monitored when providing services to the public, it should become clearer what we can all expect in these circumstances. The Bill aims to improve how you can complain about anyone providing legal services for profit when things go wrong, and how you get redress – all important human rights remedies. And it aims to protect the public from rogue providers – however entertaining we might find Saul Goodman, anyone who acts dishonestly clearly should not be allowed to practice.
CAS is engaging with the Bill process to ensure legal professionals working within the justice system and providing legal services in Scotland are accessible, transparent, and accountable. We believe those who need legal services to protect and realise their rights should be at the heart of this Bill. While we'll be pushing hard for those changes, remember: if you have a legal problem, don't call Saul, call your CAB for reliable advice and support.
----
Hyo Eun Shin is a Policy Officer at Citizens Advice Scotland working on Access to Justice issues. This article first appeared in the Herald newspaper on Saturday 24 June 2023