iTunes Scam: Beware of Cold Callers
30th October 2018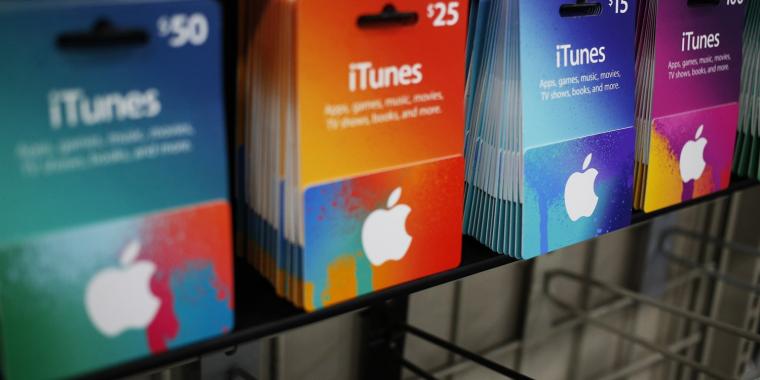 Written by Vanessa Lough
We recently dealt with a client who had been the victim of an iTunes scam. Our client had received a cold call from a representative of a company offering him a loan of £1,000. The company confirmed they were in possession of his details including his name, address, date of birth and bank details.
To access the loan, our client was asked to provide £50.00 as an insurance payment to be paid by providing a 16-digit number located on the back of an iTunes voucher (gift card). Our client complied with the request and was told that 'complications' had arisen about the processing of the loan requiring further payment.
In total our client paid £350.00 to the company in iTunes vouchers but had not received any money from the 'loan company'.
Our adviser established the telephone number used by the fraudsters belonged to a legitimate loans company. A representative from the company also confirmed they were currently working with Action Fraud as that their telephone number had previously been used by an 'organisation', based abroad, claiming to represent HMRC.
During the course of the interview, the fraudsters once again contacted our client to request a further £100 to process the application, the call was quickly terminated.
The incident was reported to Action Fraud and our client was advised to inform his bank that he had been to the victim of a scam and that the scammers may have his bank details.
iTunes gift card scam is widespread
Action Fraud, the UK's national reporting centre for fraud and cybercrime, confirm this type of scam is widespread. Fraudsters target victims to make advance payment for goods or services including loan scams, paying taxes or bills or fake mis-sold PPI's.
The victims are contacted via cold calling, text message or voicemail and tricked into buying iTunes gift cards and asked to read out or send the 16-digit serial code as payment. Once the code is sent to the fraudster the money is lost as the codes are quickly sold on or used to purchase products at the victim's expense.
The calls are difficult to trace where the scammers are phoning from as the calls are diverted through different networks.
Similar cases have been reported by the media in New Zealand, Australia and the United States as well as across the UK.
The Daily Record reported last month that 'hundreds of people' were hit across Renfrewshire by the 'ruthless iTunes scam'. The scammers posed as HMRC staff informing their victims, by text message, they owed large sums of money and faced arrest if they did not comply with their demands.
Figures from Action Fraud reveal that between the beginning of 2016 and August 2017 there were over 1.500 reports of this scam. The victims were mostly over the age of 65 who lost an average of £1,150 each.
An HMRC spokesperson described the scammers as 'very confident, convincing and utterly ruthless' and confirmed they would never request the settling of any outstanding debt by such means.
How to protect yourself from falling victim to an iTunes or similar scam
Apple's support webpage advises the following:
'If you are NOT purchasing an item from the iTunes Store, App Store, iBooks Store, or an Apple Music membership, do NOT make a payment with iTunes Gift Cards. There's no other instance in which you'll be asked to make a payment with an iTunes Gift Card.
Do not provide the numbers on the back of the card to someone you do not know.'
Action Fraud advice:
'Telephone numbers and text messages can easily be spoofed. You should never trust the number you see on your telephones display.
If you receive a suspicious cold call, end it immediately.'
If you have been the victim of a scam
Report it immediately by calling Action Fraud on 0300 123 or use the online reporting tool: https://www.actionfraud.police.uk/report_fraud
Or come and see us at Airdrie CAB or visit your local bureau.
For further information
https://www.citizensadvice.org.uk/scotland/consumer/scams/scams/
https://www.actionfraud.police.uk/
With special thanks to our client who first alerted us to this scam, helping us to raise this important issue to help prevent others from falling victim.