Focus on Energy Issues - Part 2
26th January 2018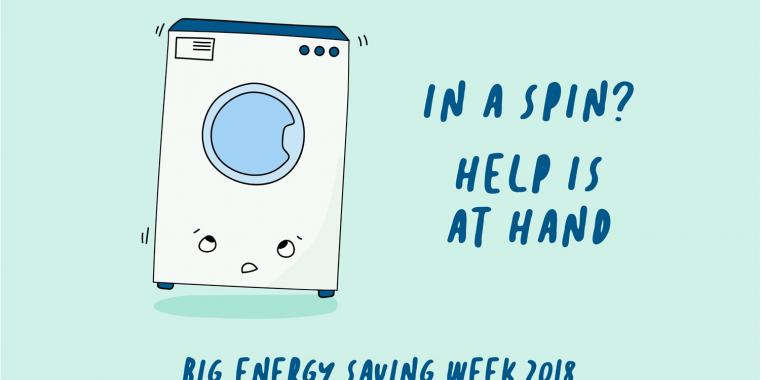 Written by Vanessa Lough
Earlier this week you read about some of the commonly asked questions about 'Switch to Save'! Here are some other frequently asked questions!
I live in rented accommodation from a private landlord, can I still switch?
Consumers have the right to switch supplier providing they have a contract with a supplier and pay directly to the supplier for their gas and electricity.
If the tenant pays for their energy directly to the landlord, they will not have the right to switch supplier. Tenants should check their tenancy agreement which will outline the terms of payment.
Will I lose my Warm Home Discount if I switch?
The Warm Home Discount scheme provides a £140.00 rebate on electricity bills for pensioners in receipt of guaranteed pension credit and for low income and vulnerable households.
Consumers may lose their Warm Home Discount if they switch to a new supplier before they have received their rebate and may need to re-apply. Not all energy suppliers offer the scheme and eligibility criteria for low income households may vary. It is important to check with a new supplier before switching.
I have recently had a Smart Meter installed, can I still switch?
Consumers with a Smart Meter can easily switch energy supplier to obtain a better deal.
It is possible that some of the older versions may lose the Smart function on their meter when switching supplier but it will however operate in the same way as a traditional meter.
Energy companies must make it clear to their customers if their meter can no longer operate in Smart Mode.
What if the company goes out of business, will I lose my gas and electricity supply?
The smaller companies can often provide cheaper deals but people may worry that a company may go out of business.
There are strict rules in place to protect the consumer in the unlikely event of a company going out of business. If a supplier should cease trading Ofgem will appoint a new supplier as quickly as possible to ensure there is no disruption to the gas and electricity supply to the affected customer.
Can I switch before my tariff runs out?
Research carried out by Which found that 1 in 10 customers on a fixed-term contract thought they were unable to switch before their contract ends.
If the consumer is on a fixed-term contract and wishes to switch supplier before the contract is due to terminate they are free to do so but may incur exit (cancellation) fees. If notification has been received informing them their contract is due to end the consumer can switch without having to pay exit fees.
Details of any exit fees can be found on the initial contract or by contacting their current supplier. Exit fees vary between £5.00 to £30.00 per fuel, some suppliers do not add exit fees to their fixed term contracts.
When my contract runs out, do I have to switch again?
Energy suppliers are required to notify their customers between 40-49 days before their contract is due to end to allow plenty of time to find a new tariff and will usually inform their customers of what tariffs are available to them. The consumer can switch to a new plan with their existing supplier or shop around for a better deal with another supplier.
If the consumer takes no action, they will automatically be placed on a standard variable rate with their current supplier which can be more expensive.
I have just found out that my energy supply has been switched to another company without my consent.
Although this happens rarely, an energy supply may be transferred to a new supplier without consent. This is known as an Erroneous Transfer and is often the result of a genuine error such as an incorrect address or meter reference or may have been misled by a salesperson.
The consumer is usually alerted by a welcome letter from the new supplier or a final bill or 'goodbye' letter from their old supplier. The old or new supplier should be contacted as quickly as possible, under the terms of the 'erroneous transfer customer charter, the new supplier will arrange to have your supply transferred back.
Check-switch-save
We are fortunate to have a dedicated team of specialist energy advisers who help our clients obtain a better deal for their gas and electricity all year round as well helping them with a wide range of energy-related issues. https://www.airdriecab.co.uk/energy-advice
Further information https://www.citizensadvice.org.uk/scotland/consumer/energy/energy-supply/