Do the Rights Thing:Campaign Launch
4th November 2019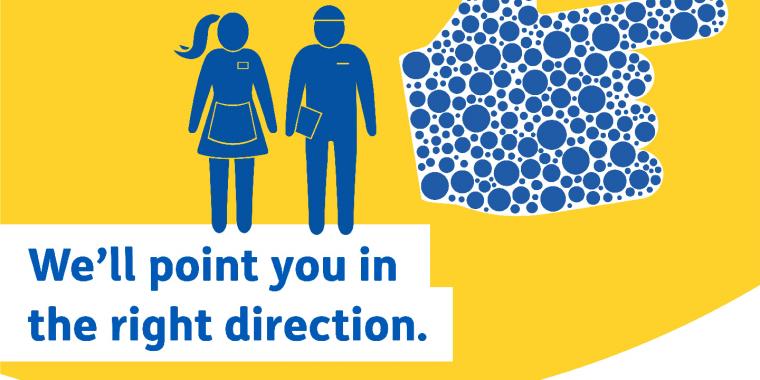 Do the Rights Thing: Make Work Fair for Young People
4th November 2019
Airdrie Citizens Advice Bureau today launched 'Do the Rights Thing', a new campaign to help raise awareness among young people in Airdrie of their employment rights.
The campaign, which is taking place across Scotland through the Citizens Advice network, aims to:
Raise awareness among young people of their employment rights and where they can seek advice online
Empower young people to take action when their rights are not being upheld
Encourage young people to share their experiences of poor employment practices via an online interactive form
Employment is the second biggest issue Citizens Advice Bureaux across Scotland give advice on to young people, particularly in relation to pay and entitlements as well as terms and conditions, with CAS data on clients under 25 showing that that around 1 in 5 are seeking advice on employment issue.
CAS's Advice for Scotland website has detailed information on rights in the workplace and can be found by visiting https://www.citizensadvice.org.uk/scotland/dotherightsthing/
Alongside these advice pages, CAS has launched a new online tool enabling young people under 25 years old to submit their experiences of horrible bosses, dodgy pay, long hours and other bad work experiences. The tool can be found here.
As part of the campaign, Airdrie Citizens Advice Bureau will be holding sessions at Rite Track Scotland and information will be distributed through out the local schools and Colleges.
Airdrie Citizens Advice Bureau Manager, Vince Mckeown, said: "Knowing your rights at work is very important at any age but particularly for young people who are often trapped in a cycle of insecure work, low pay and limited opportunities.