11th July 2018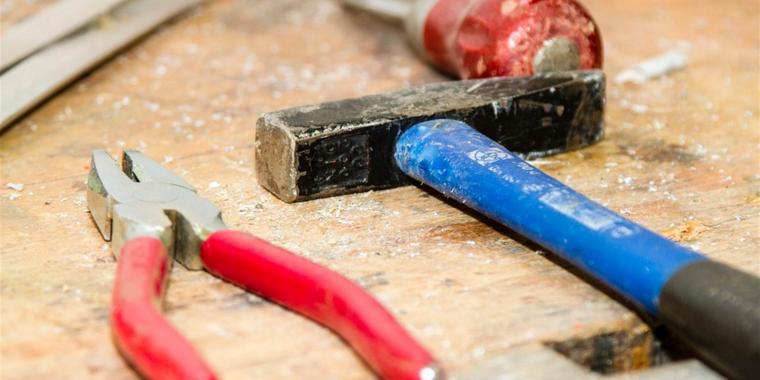 by Andrew G Potts
Extending your home or upgrading the bathroom or kitchen is a popular way to try and add value to your home, but embarking on a building project is a big decision and even small projects can represent a big financial commitment.
Choosing the right builder is crucial to your project running smoothly. Research from the Federation of Master Builders reveals that anxiety about cowboy builders and rogue tradespeople is costing the British economy more than £6bn every year as people delay starting projects for fear of falling into the hands of unscrupulous or unskilled traders.
When you employ a builder, it's sometimes very hard to tell at first if they are trustworthy and reliable.
But there are some tell-tale signs which can help you spot the difference between a cowboy builder and the genuine thing.
Be very careful about taking on a builder who:
offers very cheap quotes or estimates - this could mean they are a cowboy, or could not be experienced enough to give accurate figures
is unwilling to put a quote or estimate in writing – this could mean they don't intend to stick to it
is unwilling to offer references
is too keen to start the job straight away - cowboy builders often do lots of work in one area before moving out of the area altogether. They often leave very poor or unfinished work behind and are impossible to track down
is unwilling to offer you details about their business – for example an address or landline number
claims to be in a trade association when they are not - you should always check if the builder does belong to the trade association. If they don't, it means they're dishonest and probably committing a criminal offence
claims to work for a company with a good reputation when they don't - check they work for who they say they do. If they don't, this means they're dishonest and you'd be better off not using them
doesn't offer you a contract, or doesn't sign the one you give them
asks for money up front -a reliable builder won't ask you to do this, not even if they need materials. If they run a business, they should have enough money to cover these costs themselves and only ask for payment once they've completed the job, or done a reasonable amount of work
gives a detailed quote and schedule of work but then not follow it
doesn't charge VAT when they should - if they are a small or new trader, they may not need to register or pay VAT. It depends on how much work they do in a year. If they should be registered, they could be avoiding paying it, to save money and charge less than others. This is dishonest and against the law
only accepts cash - if a builder only offers to accept a cash payment, they could be acting dishonestly by not paying VAT
Reporting a problem to Trading Standards
Trading Standards deal with complex consumer problems and potential criminal activities.
If you want to report a problem to Trading Standards, you should contact the Citizens Advice consumer service, who share information reported to them with Trading Standards.