22nd May 2023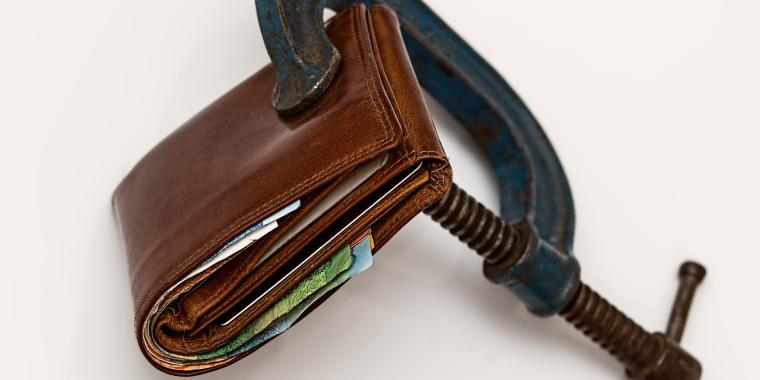 Low income, meeting essential daily living costs, lack of awareness of debt collection practices, and missed repayment opportunities by local authorities combine to create council tax arrears, new research commissioned by Citizens Advice Scotland (CAS) has found.
Council tax debt has been the largest debt issue across the Citizens Advice network for years, with the average debt significantly higher than the average council tax bill.
The average council tax debt for a Scottish CAB client is over £3,420 – close to three times the average council tax bill in 2022/23 of £1,238.*
The research (attached) found that reasons for people falling into council tax debt included struggling on low incomes and prioritising essential daily living costs such as food, heating, and housing and further suggests people aren't aware of the harsher debt collection consequences of being in council tax arrears compared to other types of debt such as loans or credit cards. Councils can subject people to a speedy debt enforcement through an earnings arrestment of wages or a bank arrestment - which can include benefits - as a means of recovering council tax arrears, while the research also found that local authorities are overlooking potential opportunities to enable repayments to be made.
The charity fears that the long standing problem of council tax debt will be made worse by the cost of living crisis and is calling on Scottish Government and local government to use these findings to prioritise the change needed to reduce the numbers of people who fall into council tax arrears and debt.
CAS Financial Health spokesperson Myles Fitt said:
"Council tax debt persists as the largest single debt issue CABs deal with, and this research confirms what advisers are seeing on the front-line where people are understandably prioritising food, energy and housing especially in a cost of living crisis. But this is not the only reason for council tax arrears.
"People don't see immediate tangible consequences of not paying their council tax - the bins still get emptied and street lights stay on – in the way that they do if food cannot be bought or energy bills are left unpaid. Allied to this is the debt collection process for council tax is quicker and harsher than commercial debt like credit cards but awareness of this is poor.
"Also, opportunities to stop people sliding into arrears or enabling people to repay their arrears are being missed by local authorities.
"Together these are a potent combination of factors that goes some way to explaining why people fall behind in council tax payments and into debt.
"This has been a serious problem for too long now, and it risks exploding as the impact of the cost of living crisis is felt. We need to see the problem of council tax debt treated as a priority by policy makers and we need to help those struggling to make payments. Understanding and addressing the findings of this research will go some way to reducing levels of council tax debt and lessening the impact on peoples' lives.
"Anyone worried about money and debt should seek advice from the Citizens Advice network as soon as possible. It is free, impartial and confidential and is for everyone, whether you are in work or not. It could make all the difference if you are having to choose between paying your council tax or paying the bills."
The CAS report published can be downloaded below.
* The average council tax bill in Scotland in 2022/23 is £1,238. Source: https://www.gov.scot/publications/council-tax-datasets/