Beware Premium Rate Text Messages!
10th August 2018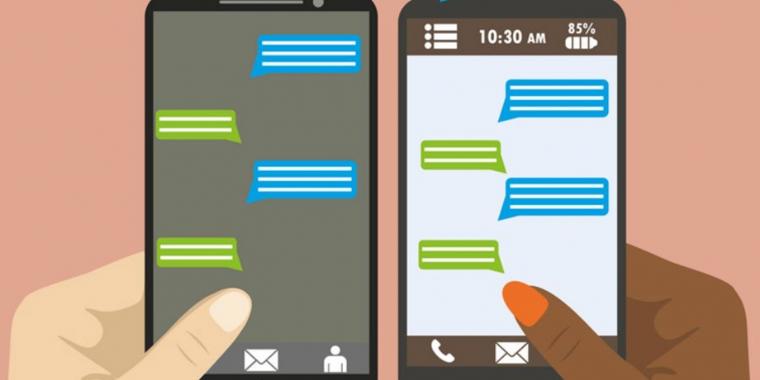 Written by Claire Boyle
Below is the story of how I discovered I was being charged premium rate text messaged without my knowledge, and through raising complaints and persistence, I received a refund of 4 years worth of text message charges.

A while ago, I renewed my mobile phone contract and bagged myself a deal for a new phone for £38 per month. I thought this was a great deal at the time because it included unlimited calls, texts and internet usage, so even though £38 per month is not the cheapest on the market, it suited me because it gave me the security of knowing my bill was capped at this unless of course I call any premium rate numbers that are not included in the deal.

So imagine my surprise when a few months into my new deal, I noticed that my phone bill was never the promised £38 per month, and instead was always around £43-46 per month?! So one day, when scrutinising my monthly budget when I realised this, I called up my mobile phone provider to find out what exactly was going on (and if I had been conned into the £38 deal when this was never realistic!). After speaking to a nice man on the telephone, he informed me that the 'additional charges' every month were from premium rate text messages that I was RECEIVING. He told me the name of the company sending the messages and charging me, and for the purpose of this article lets just call them PREMIUMTEXT*, he also gave me the contact details for this company (they don't have a telephone number to call but have a contact email address). Before I went off the phone to him, he informed me that I had been receiving these messages for the last 4 years! Every week I had been receiving a text message from this PREMIUMTEXT* costing me £1.50 per text, and bumping up my mobile telephone bill by £6-7.50 per month …for 4 years!!

I couldn't believe it. I instantly thought it was a scam or a mistake, and that all I would need to do is contact the company and they would give me a refund. Wishful thinking, I know but hey a little optimism never hurt anyone!

I contacted this company via their email address (the only source of contact they provide) and addressed the email to their 'Customer Complaints Team'. I outlined in my email that I had realised I have been getting charged on a weekly basis to RECEIVE one of their premium rate text messages to inform me of the lottery results for that week (why would I need this?) and charging me £1.50 per week for the last 4 years for this service, that I have never asked for! I included in my email that I expect a full refund (totalling £634.50) for all the weeks I have been receiving this without my knowledge of the charge. I gave them a reasonable time frame to respond to me, which of course they did.

I received an email a week later from their department stating they will send me a refund as a 'goodwill gesture' and the cheque was in the post – I should receive it within 10 working days. They explained that at some point I would have requested their service and that's why I had been receiving it. I know this is not true because I have only recently started playing the lottery and before this had no interest in it or what the results were! I knew I had NEVER knowingly requested this service, which would insinuate a mis-sell of it. However, I gave them the benefit of the doubt, maybe they made a mistake, have realised this now and are going to send me out the money back.
I was slightly sceptical at this point, of course because they did not admit fault, insisted that I took this service out myself and that's why they started charging me, but they agreed to my complaint email request and have said the cheque was in the post so I would happily wait and see!

Below is an outline of the correspondence with this company from this point, and as you will see, despite my earlier optimism - it was a much longer process than I could have ever thought …
Almost 1 month later (October 2015): I receive the good will gesture cheque, as promised by the company ….amount £20.

The same day, I wrote them a 2nd email of complaint (dated 5th October 2015) explaining that I was not willing to accept their goodwill gesture of £20. I explained again that I have never signed up to their text messages, and have been getting charged £1.50(sometimes £3/4.50) per week for 4 years and the total I have paid out for this is £634.50 and this is what I am expecting to be refunded.

A few weeks later, I received an email telling me that they will not be refunding me because as far as they were concerned I had signed up to this service at some point by replying to one of their promotional messaged 'yes' which gave them permission to begin a subscription for me.

At this stage, I was 100% sure I would not and did not do this. This is when I contacted Phone Pay Plus, the UK regulator for content, goods and services charged to a phone bill. I called them up in October 2015 and logged a complaint. I was told by the telephone adviser that the average length of time for them to investigate a complaint was around 12 weeks, and so I would hear from them around then.

12 weeks past and I hadn't heard a thing from PREMIUMTEXT* or Phone Pay Plus, and so I called back up to Phone Pay Plus, and asked for an update. I was told the case manager would call me back the next day. I waited – no phone call. I called them a few days after this and explained I was just looking for an update as it had now been roughly 13 weeks since I logged the complaint, I was told that my complaint was still being investigated and was just taking a little bit longer than average and I would be contacted with any further developments.

I waited another 2 weeks and called them again, in search of any update on my complaint. Still nothing, no agent I spoke to could help me, they just continued telling me my case was still being investigated and they told me this time there was no specific case manager on it however the work gets picked up.

I continued to call Phone Pay Plus on a regular 2 weekly basis until the middle of April 2016. I was informed this final time that my complaint had been upheld, and this because PREMIUMTEXT* could not prove that I had willingly signed up to the subscription and had been ordered by Phone Pay Plus to pay me the full £634.50 refund.

2 weeks after this, I received a cheque from said company PREMIUMTEXT* stating that although they still believe I signed up to this subscription willingly, 'as a good will gesture' they will refund me. Attached was a cheque for £634.50.

I learned a few lessons from this experience. One was to always check your bills, even if it looks like just a few extra pounds, its worth looking into it! Two was, never just accept a response to complaint from a company if you are unhappy/still disagree with it – raise it further. Three was, going through the proper channels and raising a complaint as high as it can possibly go, takes patience, effort and time, but do it. I could have given up at any stage along the way because sometimes dealing with companies can be very frustrating but I am £634.50 better off now that I didn't! Persistence, patience and knowing your rights will get you justified results so remember this and don't give up!